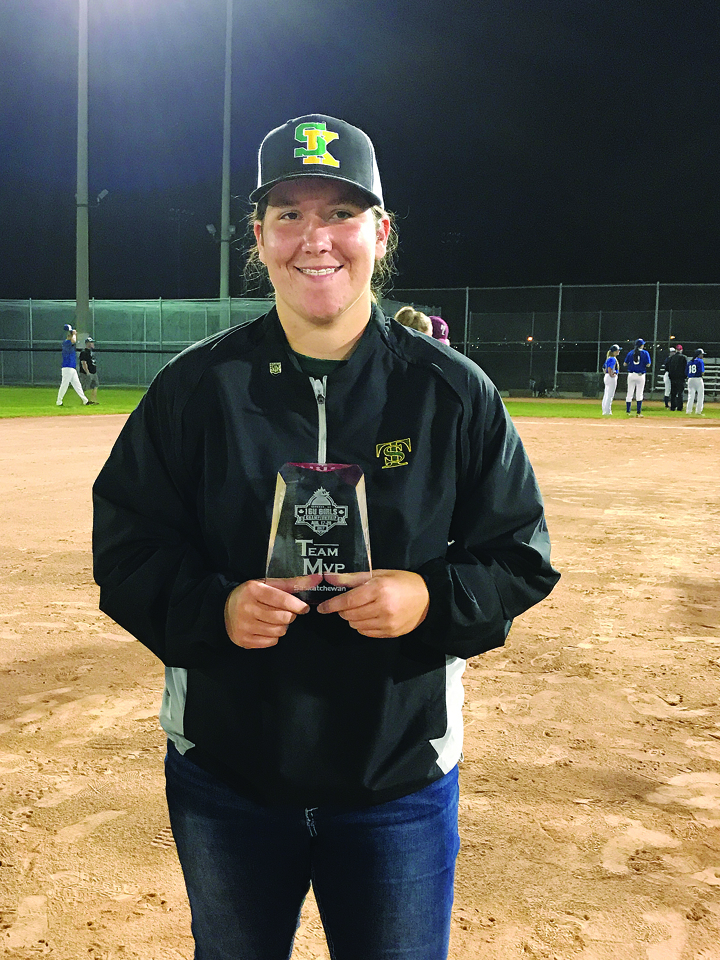 Davis McIver
of The Crossroads
Jordyn Mann of Dinsmore caught, pitched and played third base for Saskatchewan at Baseball Canada's women's under-21 invitational championship. Unfortunately, Saskatchewan finished at 0-4 at the tournament, held from Aug. 8 to 12 in Stonewall, Man.
Jordyn "caught really good," said her mother, Shanda Mann. "The announcers mentioned that she was a strong catcher."
This content is for members only.