By Kenneth Brown
of The Crossroads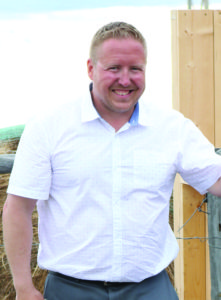 Three directors including Kyle-area producer Shaun Dyrland have been named to the Saskatchewan Pulse Growers (SPG) board after nominations closed last month.
No election was necessary after the nomination period closed in the middle of September. Dyrland will be a newcomer to the SPG board when his term starts in January and he was elected alongside Dalmeny's Chad Doerksen, another newcomer, and returning director Trent Richards of Assiniboia.
According to a release on Oct. 1, SPG had advertised for two vacancies on its board and the organization received three nominations for those positions. However, existing board member Jean Harrington announced that she would be stepping down come January.
This content is for members only.