Verna Thompson
for the Crossroads
Agriculture, locally and beyond, will be the focus when Eston's Lacey Owens speaks at Christmas in November in Eston on Saturday, Nov. 17. A fundraiser for the local museum, the event is in its 11th year bringing women from across the West Central area together to support the museum and its projects.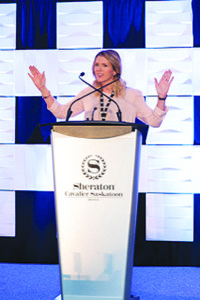 Lacey is a small-town farm girl with a passion for people. She grew up working on the family farm with her parents, grandparents, and two older brothers; and she has always had a genuine love for the industry. She is proud of her farm roots and continues to work in and promote the agriculture industry.
This content is for members only.